Mother's Day. When I think of the stereotypical American Mother's Day, thoughts of cards, flowers, chocolates, brunches, and mimosas come to mind. It is considered to be a happy occasion. Almost like a special Valentine's Day dedicated to the woman who birthed you. And why shouldn't we recognize and celebrate her? Mother's sacrifice A LOT! They held you in their womb for nine months, endured sleepless nights, took care of you when you were sick, and spent copious amounts of time and resources to ensure your development as a fully realized person.
The problem is that not everyone has a great relationship with their mother. This may be especially true for adoptees. This past week, I met with a number of my adoptee clients. The amount of grief, pain, and PTSD symptoms had escalated to a loud crescendo. The pain and anguish on their faces, the streaming and searing hot tears running down their faces… It became almost too much for me to bear witness.  But witnessing this pain is important. It is part of the healing. Their pain and anguish need to be felt. It needs to be legitimized. It needs to be acknowledged.
One client who knew had a closed adoption, but found her birth parents, spent the session lamenting about what her life could have been if her mother kept her. Another client, who had an international adoption and had just been broken up with by his girlfriend fell to pieces with the weight of the feeling of abandonment. Yet another became explosive at home, increased his hoarding of food, and his separation anxiety piqued.
As I empathized with each of my clients, I could feel myself start my own grieving process. I grieved for the loss of my child who has not been born yet. I grieved for my inability to save them from their pain. I grieved for the birth mother and the feelings she must be feeling. I grieved for her regarding the situation that led up to her having to relinquish her child. I grieved for her trauma of giving up that child. And I grieved for the ongoing pain she must feel, especially on Mother's Day. I grieved for my inability to give birth and save everyone from this agony.
I do believe that adoptive parents need to recognize all the pain that is hidden in the bouquets of flowers and boxes of chocolates. I also think it's important to still find a way to make room for the celebration and recognition of the birth mother, regardless of the child and the adoptive parents' relationship with her. At the end of the day, she did choose to give birth to this amazing, multidimensional being, and she really didn't have to.
This is one of the reasons why Matt and I want an open adoption. It allows our child to know their mother. That reduces the amount of fantasizing, wondering, and feeling of disconnection they may feel with not knowing where they came from. It allows the child to have a secure home from the start, reducing the number of traumas inflicted on the child that is very likely to have occurred through a foster-to-adopt scenario (remembering that in order for parental rights to be relinquished, something pretty horrific would probably have befell or was witnessed by the child). It provides opportunities for the child to ask questions about their mother's pregnancy with them, her relationship with the birth father (and potentially allows for easier access to and relationship with the birth father), family stories and pictures, and even a family history. It provides the opportunity for thee adoptive child to see their adoptive parents model a healthy relationship with the birth mother, hopefully encouraging the child to open up about their feelings about their mother and the adoption as a whole.
With all of this said, Mother's Day will always be a complicated day. I am not sure if it is more complicated by the fact that our future child would have two fathers and no adoptive mother (no consistent mother-figure in the household) or if that somehow makes it easier (no competition for the role of the child's "real" mother). It may make the day a lot cleaner, as there would only be one person the child would be reflecting on, and less emotional turmoil and conflict (feelings of obligatory affection, compliance, having to choose a "good" mother and a "bad" mother).
It is hard to say how Matt and I will be addressing Mother's Day once we have a child, as we will be taking cues from our child to know what they need. The child will have to be our guide. I only hope that our child can have a good relationship with their birth mother, and Mother's Day can become an opportunity of bonding between the birth mother and our child, a time for emotions to be explored, reflected upon, and expressed, and an opportunity for the child to get their very important questions answered. I also hope it is an opportunity for Matt and I to express our gratitude for that birth mother to have chosen us to be her child's family (another important aspect to open adoption is that the birth mother chooses us).
As for Matt and my Mother's Day? My parents came over and we ordered lunch. We had crab cake sandwiches, Amish macaroni salad, deviled eggs, corn fritters, and fries. Matt taught my parents a new card game, and we sat around playing cards and chatting. I gave my mother her gifts and later that evening Matt chatted with his mother on the phone. It was a very quiet Mother's Day, but to be honest, I think maybe that is how they should be. A time to just bond and revisit the relationship in an experiential way.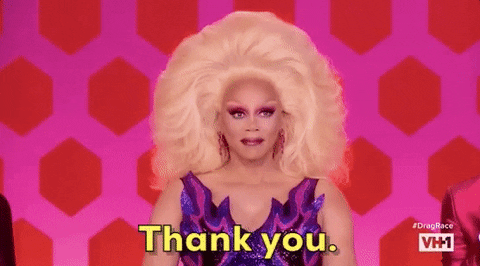 Since this is Mother's Day, I would like to take this opportunity to thank all of our non-biological moms who have been helping us on our adoption journey. Special thanks to: Brooke, Lesley, Serina, Cassie, Sarah, Barbara, Shelly, Nancy, Dawn, Shannon, and Shelly. We really appreciate all of you help with organizing, providing space for, and attending fundraising events as well as creating and selling bags, creating videos, and providing emotional support. We couldn't do this without you!